Finding the perfect baby shower gift has never been easier. There are so many adorable, fun, and practical options out there and today we're her to share 10 of our very favorite picks! Sure to be loved by both baby and the mommy and daddy-to-be, check out all the adorable gifts and hopefully — find the perfect gift you've been searching for.
1) Diaper Cakes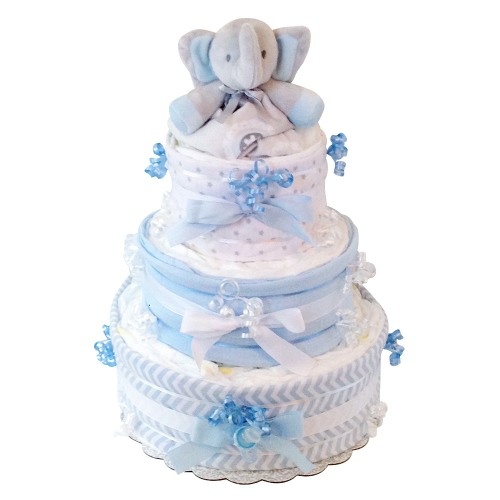 Both sweet and practical, our elephant diaper cake is handmade with 100 disposable diapers, an elephant blanket, and three flannel receiving blankets — essentials you can never have enough of.
2) Baby Basics Bouquet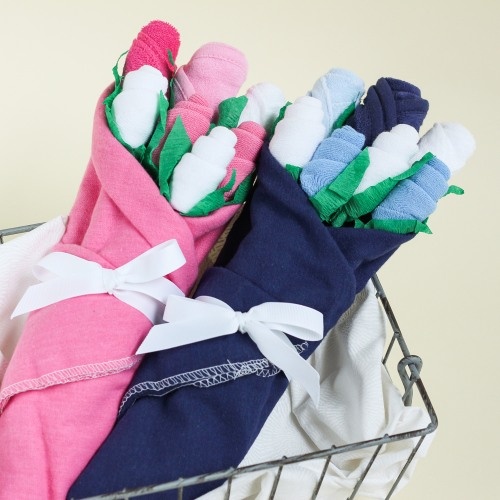 You can never go wrong with gifting baby basics. Meant to represent a bouquet of flowers, this beautifully presented baby basics bouquet includes three washcloths, two pairs of socks, and one receiving blanket.
3) Personalized Swaddles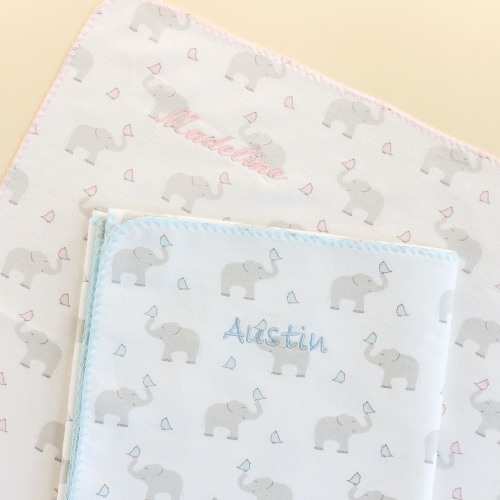 Keep baby feeling safe and warm in a most special way with these personalized swaddling blankets. Essential to baby's arrival, the mommy and daddy-to-be will surely appreciate such a thoughtful and personal gift.
4) Personalized Hats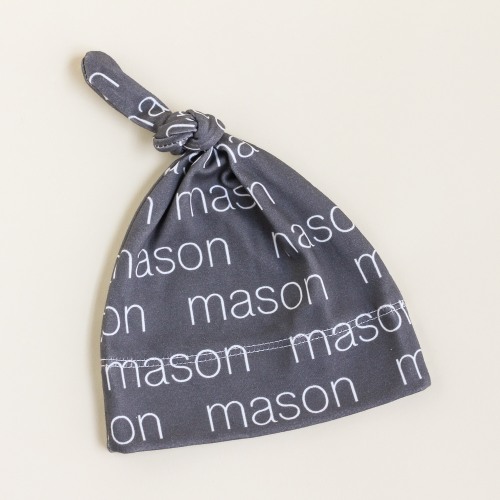 Keep baby's delicate head safe and warm with this personalized baby name hat. Both stylish and practical, mommy an daddy-to-be will love to pair this neutral hat with just about any outfit.
5) Baby's First Year Collage Frame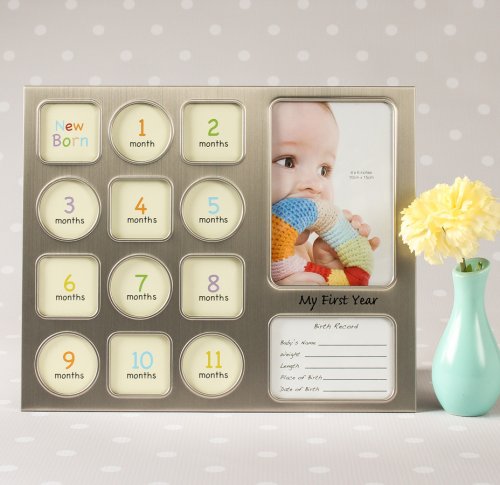 Documenting baby's first year becomes even more fun when displaying those once-in-a-lifetime moments in this baby's first-year collage frame. There's even a section to write baby's birth record.
6) Cozies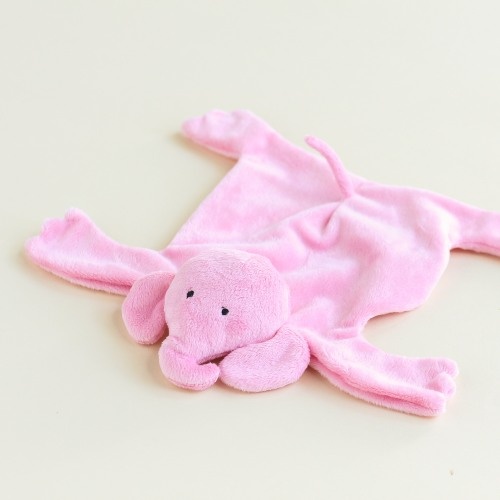 Baby will love the comfort of this cuddly cozy. It's perfect for snuggling up to any time of day and can be enjoyed for years to come.
7) Layette Sets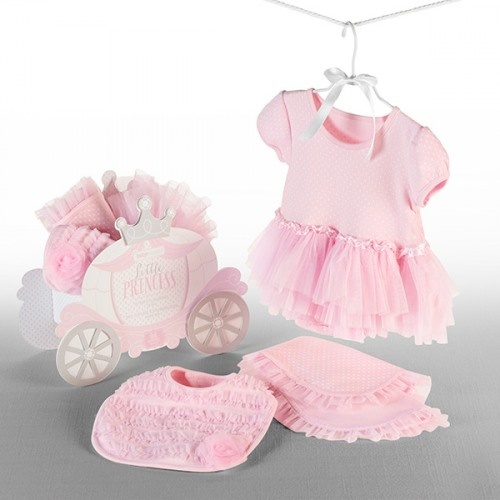 Layette sets are always a hit. Available in so many fun themes such as little princess and little firefighter, this gift is a fun way to dress up baby in a stylish and comfortable way.
8) Hooded Bath Towels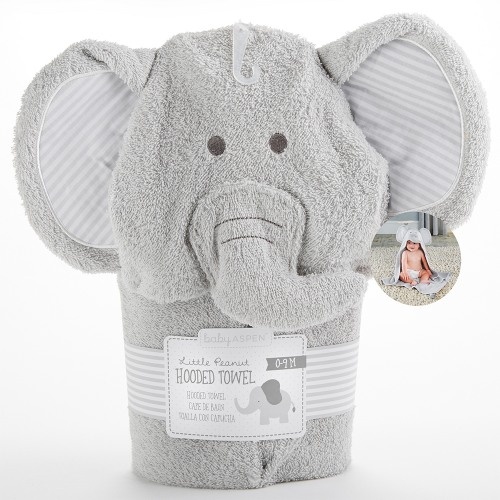 Keeping baby warm after bath time is crucial to their comfort and hooded bath towels are the perfect way to bundle them up. We especially love cute designs such as this little peanut hooded towel.
9) Ceramic Banks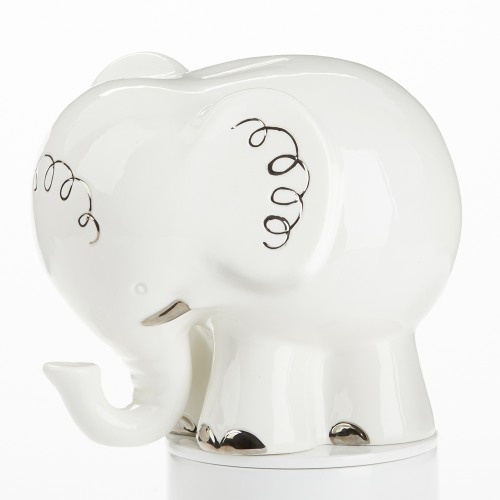 Decorate baby's nursery with a piece that's both stylish and practical such as this adorable elephant ceramic bank. Growing up, baby will love to collect and store coins in a bank of their very own and will always cherish this keepsake from their very first years.
10) Bathtime Gift Sets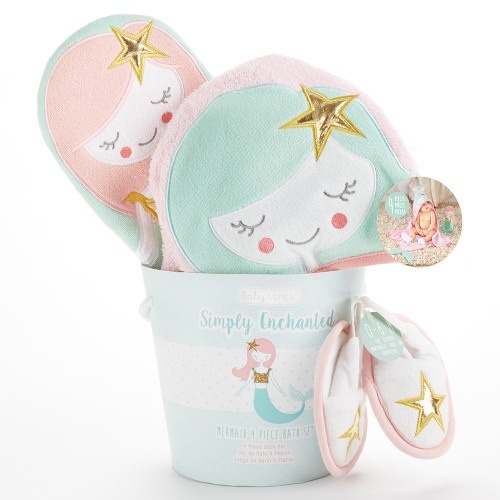 We've said it once and we'll say it again — keeping baby warm after bath time is so important for their comfort. This bath time set not only includes a hooded towel but a mitt and slippers, too. Plus, the mermaid design is absolutely adorable.
Which of these gifts would you most want to receive or give? Do you have other gift ideas you would like to share with us?