Unicorns have always held a special place in our hearts. They resemble so many good things like beauty, magic, and imagination, so we were so excited to make these DIY unicorn horn cupcake toppers for our new unicorn birthday party collection. With just a few simple steps, we turned ordinary cupcakes into magical cupcakes, and we're excited you show you how to make this project yourself! Take a look at the details below.
Here's what you'll need:
Mini ice cream cones
Wilton Candy Melts
Sprinkles
Cupcakes
Directions: 
Microwave candy melts in a microwave-safe cup or bowl in 30-second increments, stirring after every 30 seconds. Continue to do so, until candy melts are completely melted and smooth. (You can easily get the candy melts too hot which causes the candy melts to get thick and clumpy, so be sure not to overheat.) Once ready, simply roll ice cream cones in the candy melts. Cover with sprinkles and let cool. Now place on top of cupcakes and you're all set.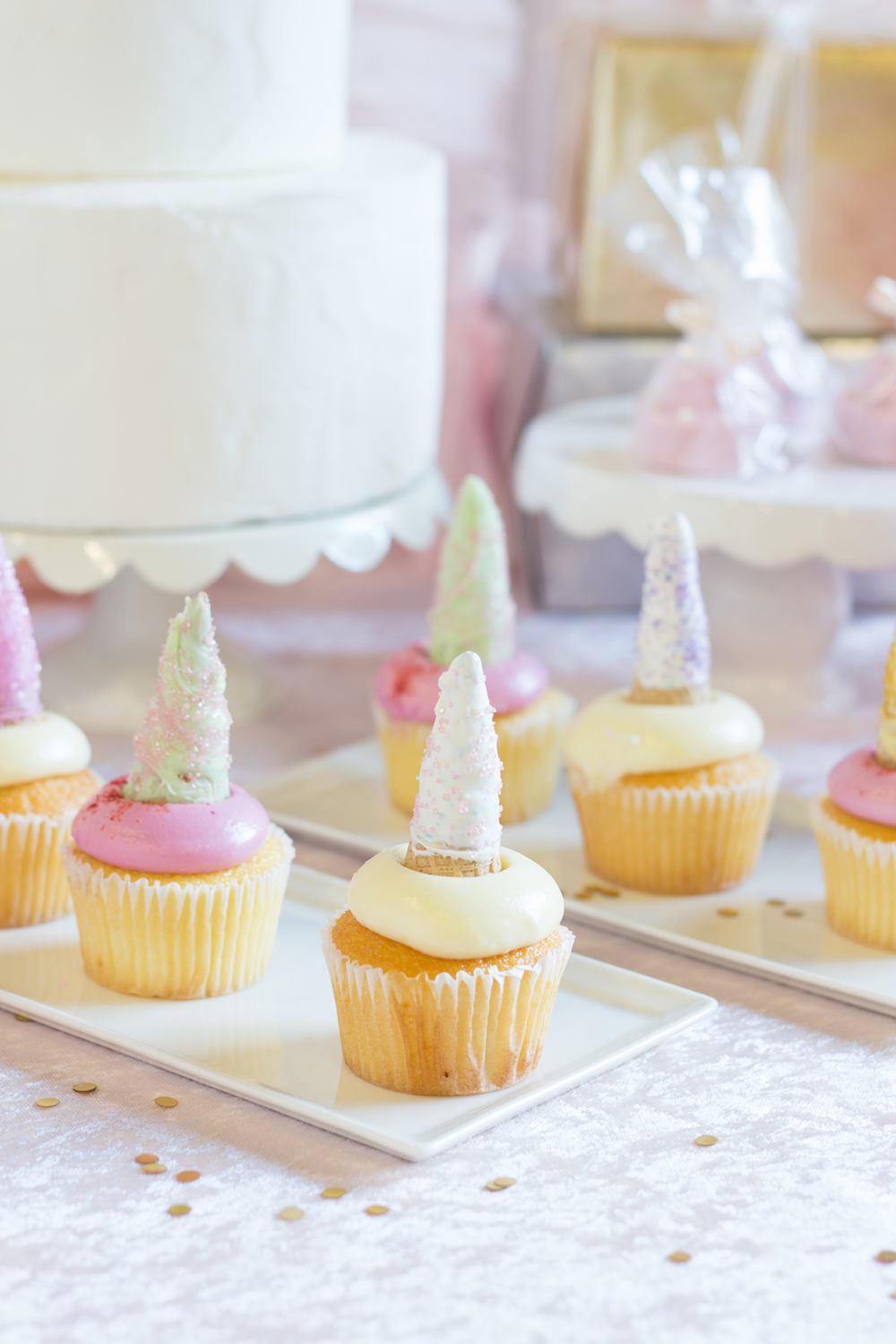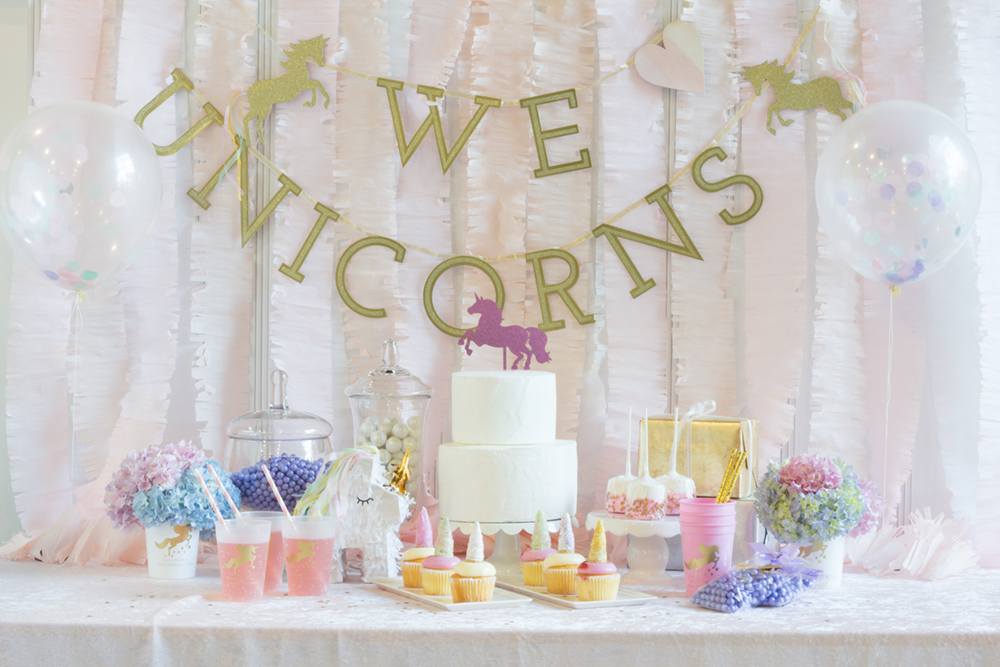 What are your favorite ideas for a unicorn party?