October 10th is National Chess Day! We are marking this day with a DIY dinosaur chess set project! Let's face it, dinos are so hot right now – but really, any figures will work. All you need is a little paint to create a custom look. So grab your favorite figures and get to painting to have the most original chess set around! And don't forget to share how you're celebrating today by tagging #NationalChessDay and #beaucoupfavors.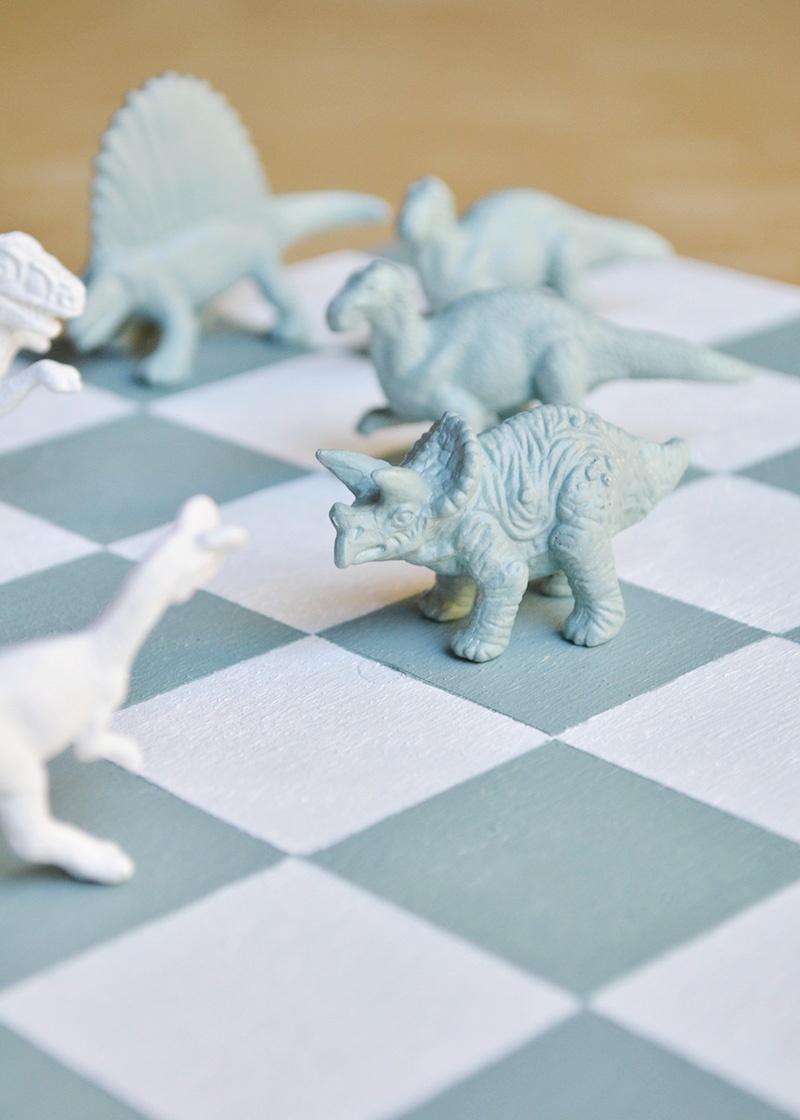 Here's what you'll need:
Acrylic paint in two colors
Paintbrush
Painters tape
32 dinosaur figures (16 per player)
Use your painters tape to section off 64 individual squares on your wood panel. Once completed, paint your wood panel so that every other square is the same color and let dry. Next up is painting your dinosaurs. You need 16 dinosaurs of each color and following the rules of chess – need eight "pawns", two "bishops", two "knights", two "rooks", one "queen", and one "king" (in this case that could mean eight triceratopses, two velociraptors, one stegosaurus, etc.). Make sure you have the correct dinosaurs for each team, paint, let dry, and you're good to go!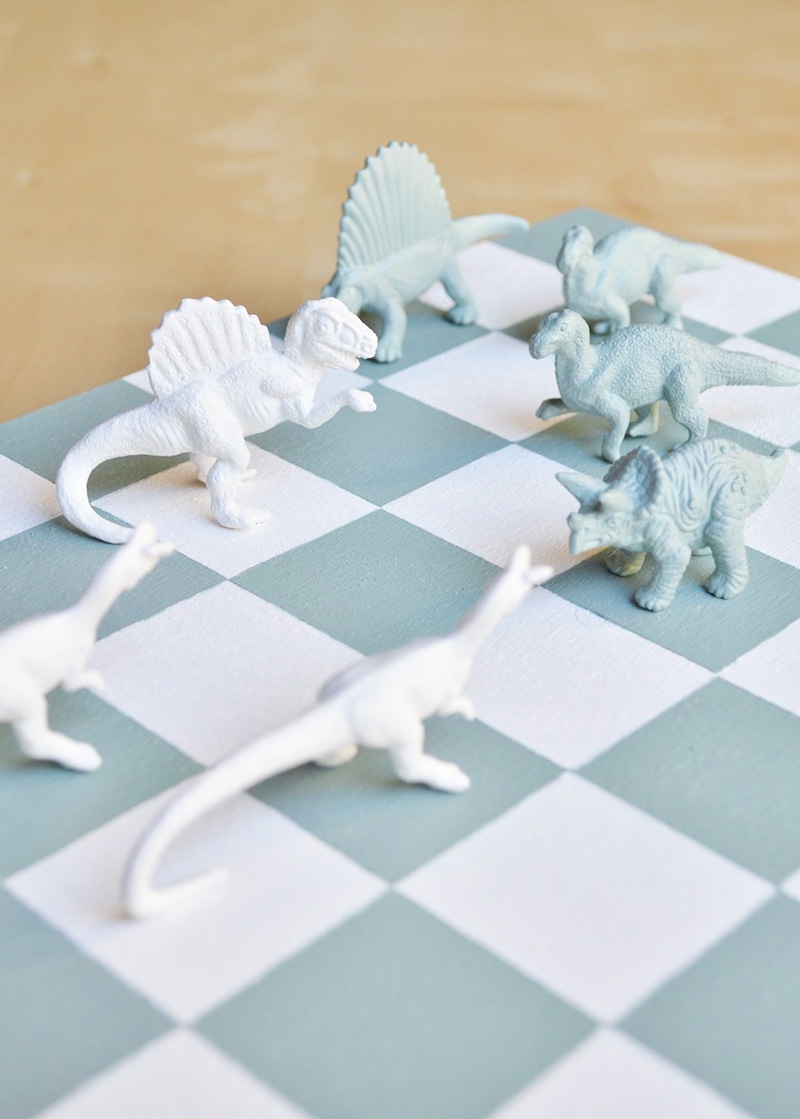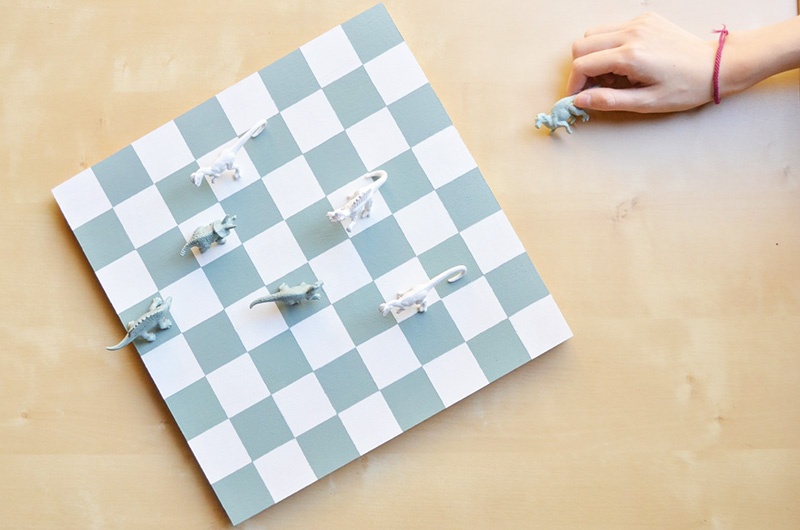 What do you think about our take on chess pieces? Would you use different figures to create your own? Let us know with a comment!