Picture this — it's been a fun but busy day of dancing, taking photos, and running around your wedding venue in an attempt to mingle with all your wedding guests. Have you gotten the chance to eat? Perhaps not. After all, we've heard dozens of stories about the bride and groom being so busy on their wedding day, that they don't always get the time they need to sit back and enjoy a meal. That's where the late night snack station comes in.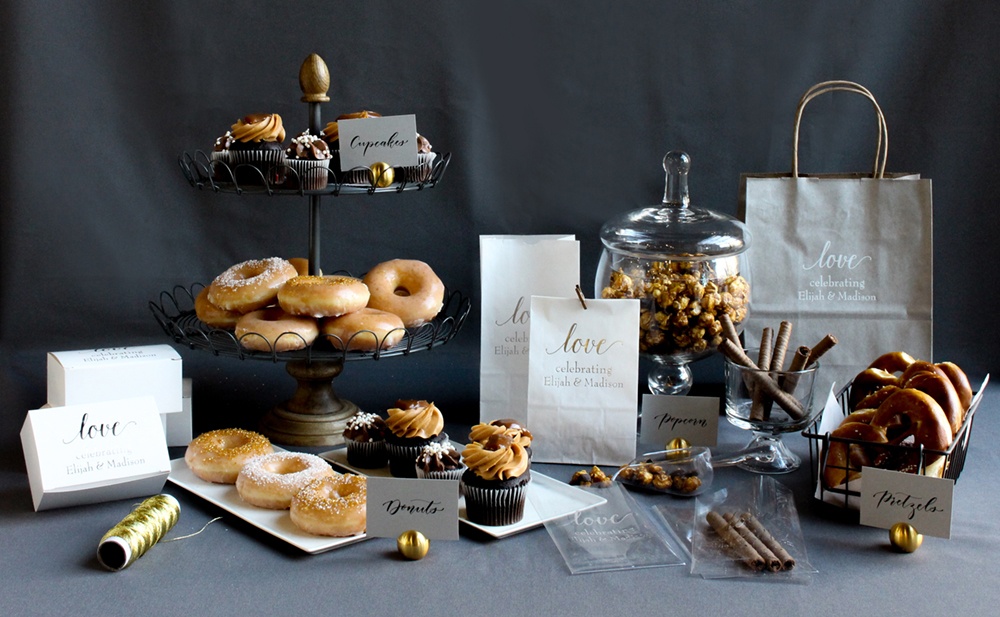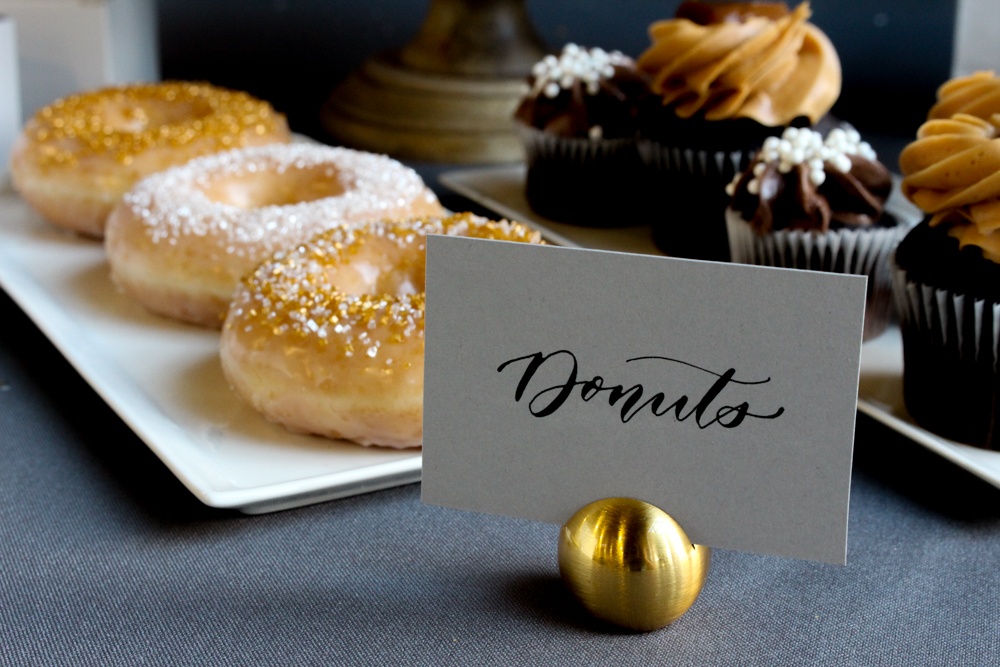 The trend
A popular new wedding trend, a late night snack station is a set up of bite-sized treats such as cupcakes and popcorn. The purpose of the station? To fill any grumbling stomachs of course! The perfect time to bring out your snack station is an hour or so before the wedding celebrations wrap up. By this time, not only are the bride and groom sure to be hungry but the wedding guests too — especially after spending some time on the dance floor! We can just imagine the smiles on your guest's faces as the snacks enter the room. And another great thing about a late night snack bar? It's a fun way to add to add a bit of personality to your wedding, as well as dress up your favorite foods! Depending on your preference, this trend can be done on the cheap (think popcorn and potato chips) or on the fancier side (like macarons and catered hot foods). There are endless menu options for your late night snack station, but here are some of our favorite ideas.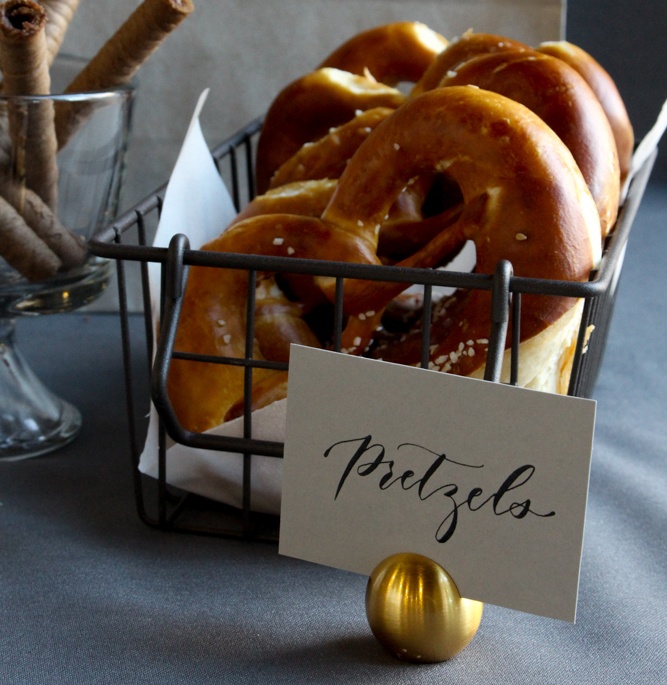 Savory snack ideas 
Pizza
Soft pretzels
French fries
Nachos
Mac and cheese
Sliders
Mini tacos
Corn dogs
Sandwiches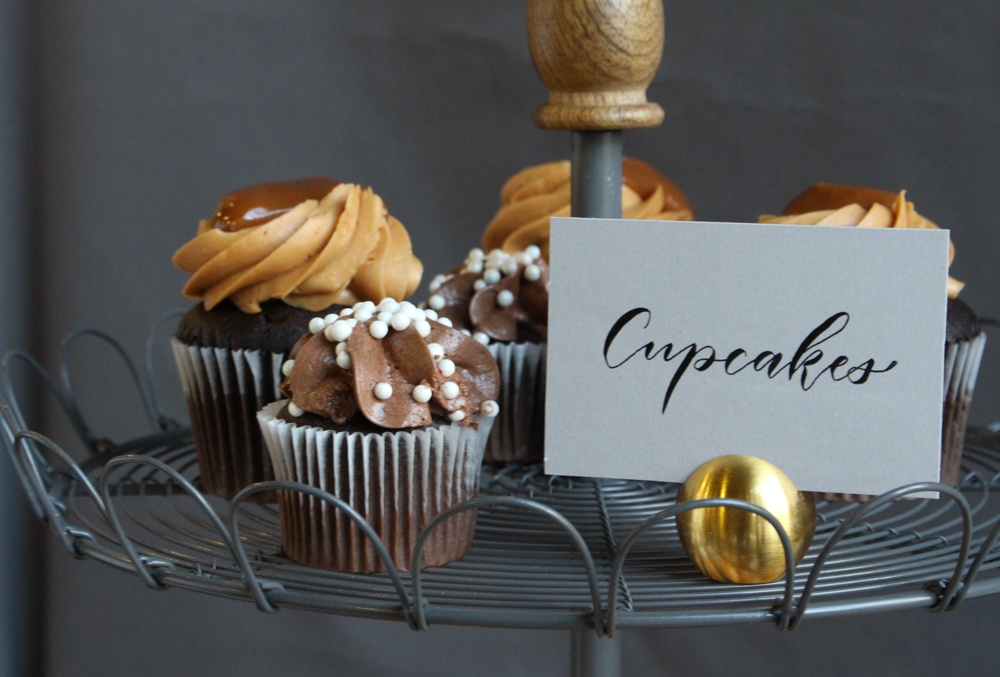 Sweet snack ideas 
Donuts
Cupcakes
Cookies and milk
Churros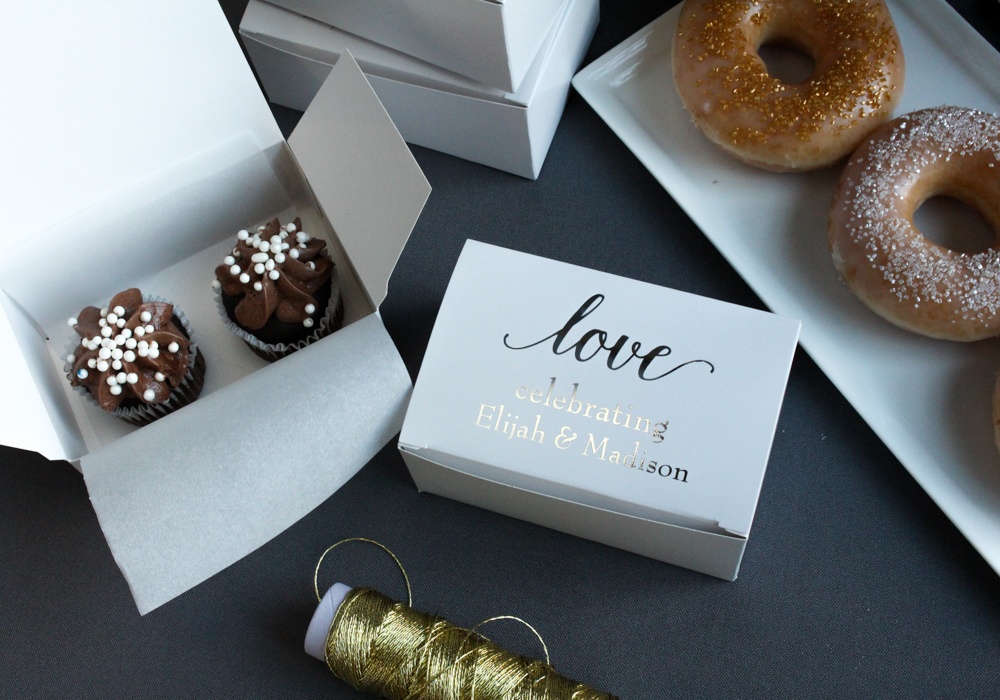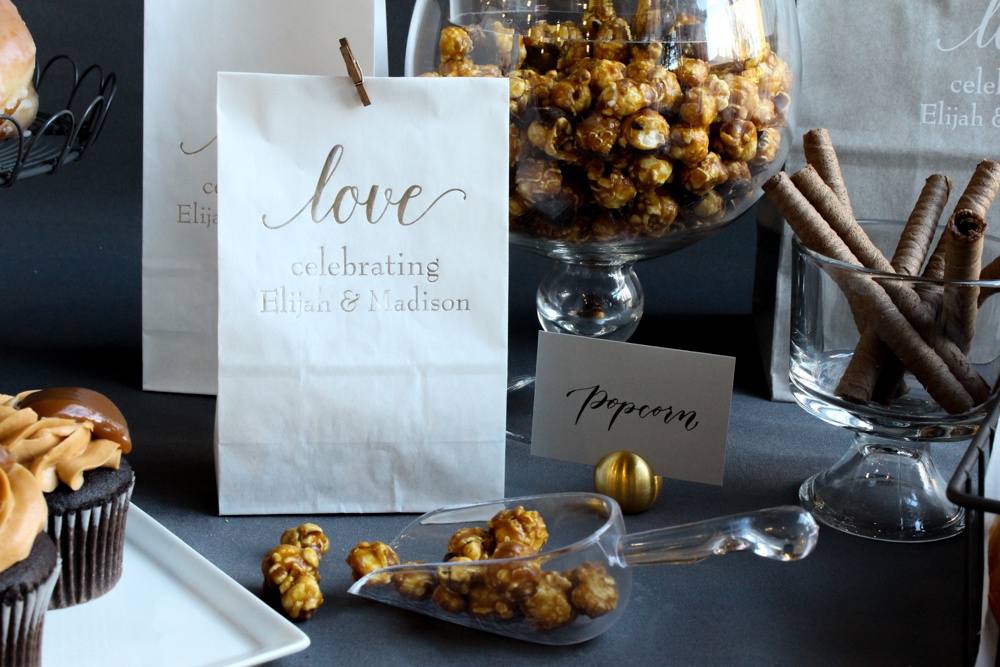 The set up 
When it comes to setting up your snack bar, it all depends on the type of food you've decided to include. But of course, we have some favorites to recommend. Apothecary jars, mason jars, cake stands, plates, baskets, platters, and bowls all make great options for displaying your snacks. Feel free to mix up different sizes and shapes (like taller pieces to create visual interest), but keep the color scheme and materials consistent. That way, your display is cohesive rather than chaotic. We also love the idea of labeling each snack. Simply write out the name of each on a place card and stick in your favorite place card holders for a pretty look. You'll also need the appropriate packaging for each snack, which will be especially helpful for guests who want to take their snacks on-the-go. We recommend packaging such as our personalized cake slice boxes (not just for cake!), personalized goodie bags, or even personalized gift bags with a handle. Also, don't forget the personalized napkins!
So what do you think? Will you be having a late night snack station at your wedding? What kind of snack would you serve?
 Shop This Post: