We think it's safe to say that love is the greatest adventure of all, and your wedding day is the celebration of the two of you setting off on your greatest adventure together. Bring this theme to life with details such as map prints, suitcases as props, and more. One of our favorite travel and adventure themed wedding ideas is DIY compass escort cards. They are the perfect way to help your guests find their seats and even double as a favor. Check out how to make these for your own wedding.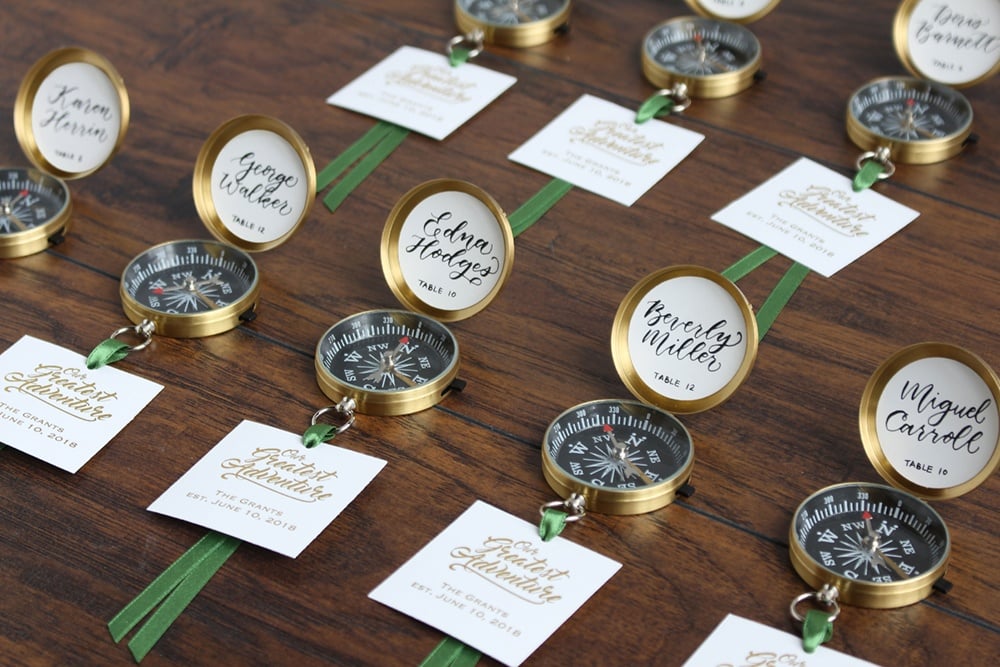 Here's what you'll need:
Glue dots
Ribbon
Standard sized hole punch
1.5″ circle paper cutter (Such as this one)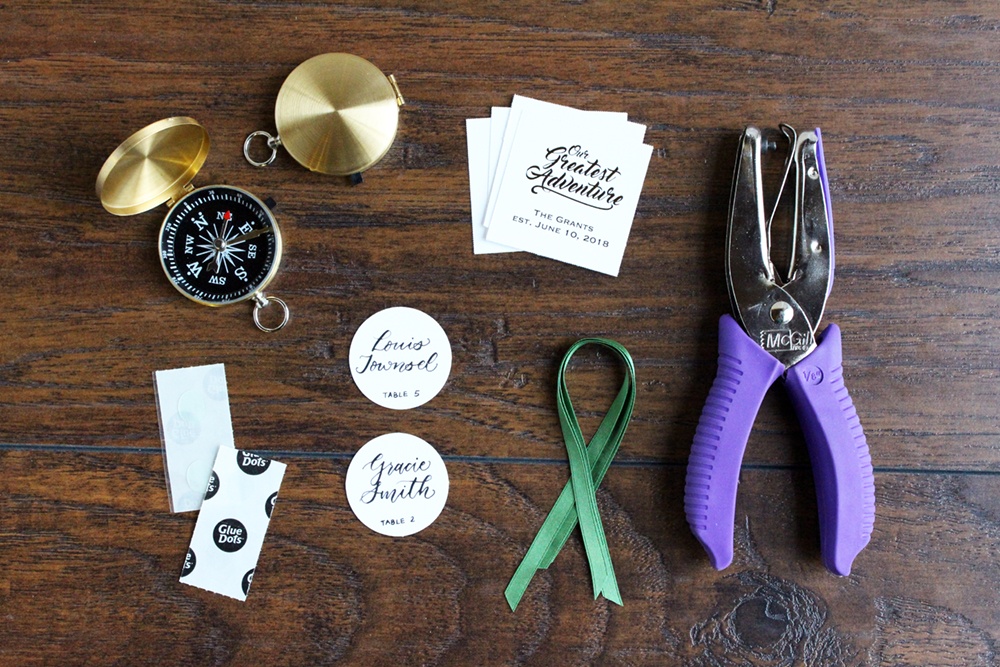 First, make the escort cards by printing out the attached circle template. If hand lettering, write your guest's names and table numbers in the circles. Then punch out each circle using a 1.5″ circle paper punch (you can also format guest names and table numbers on sheets of labels, such as Avery, and print). Next, attach your escort cards to the inside of the compasses using glue dots. Use a standard size hole punch to make a small hole at the top of your personalized tags and then thread one end of a piece of ribbon cut to 6 inches through the loop attached to the compass — pulling about halfway through. Then, take both ends of the ribbon and thread through the hole in the tag from the front to the back and pull straight. That's it. Set these escort cards by a sign that reads "Find your seat" and you're all set.
What ideas do you have for a travel themed wedding?
Shop This Post: