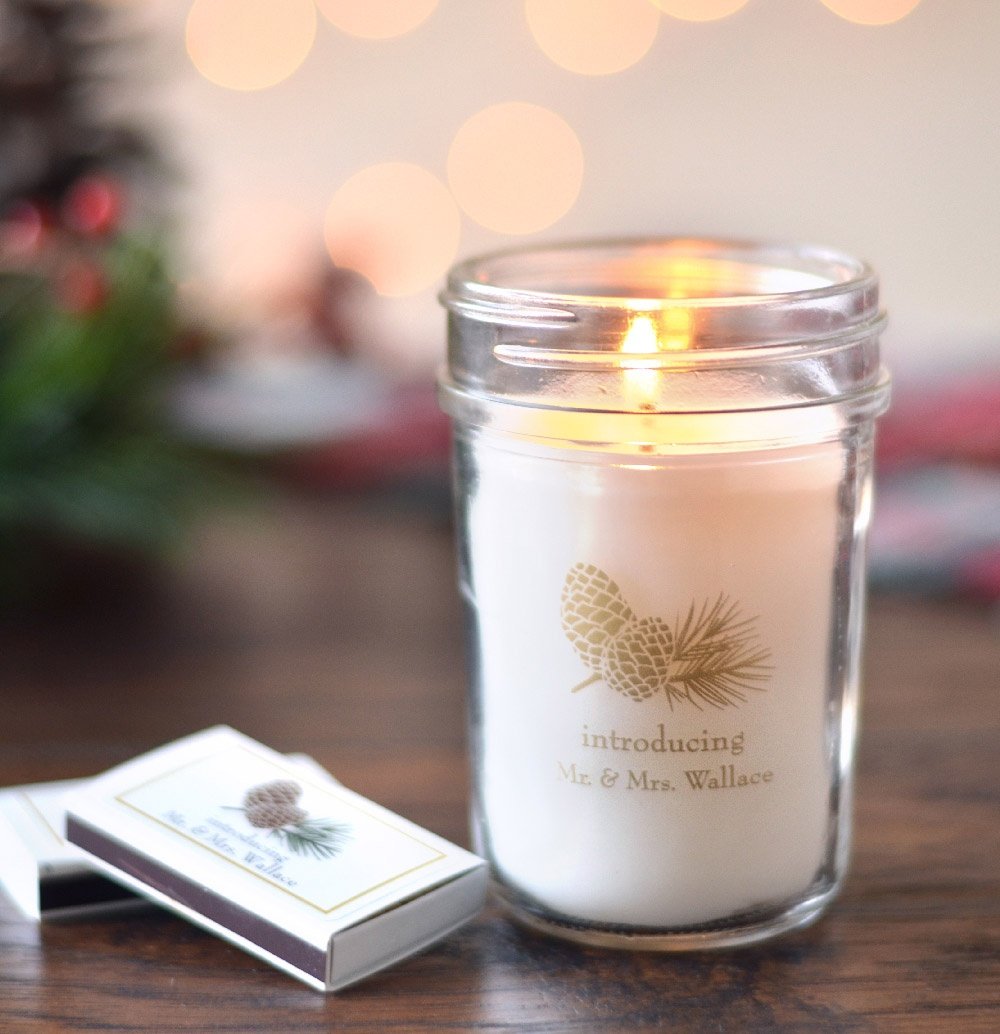 Inspired by our Evergreen Romance wedding collection, we are so excited to share these pretty and practical DIY pine scented candles. Perfect for using throughout the reception or as favors for guests, these make a great companion for a cozy yet elegant winter wedding. Watch the video to see just how easy these are to make and check out the step-by-step directions below too, for even more information.
Here's what you'll need:
Christmas tree fragrance oil
Microwave safe, glass measuring cup
Craft sticks
Tape
Ribbon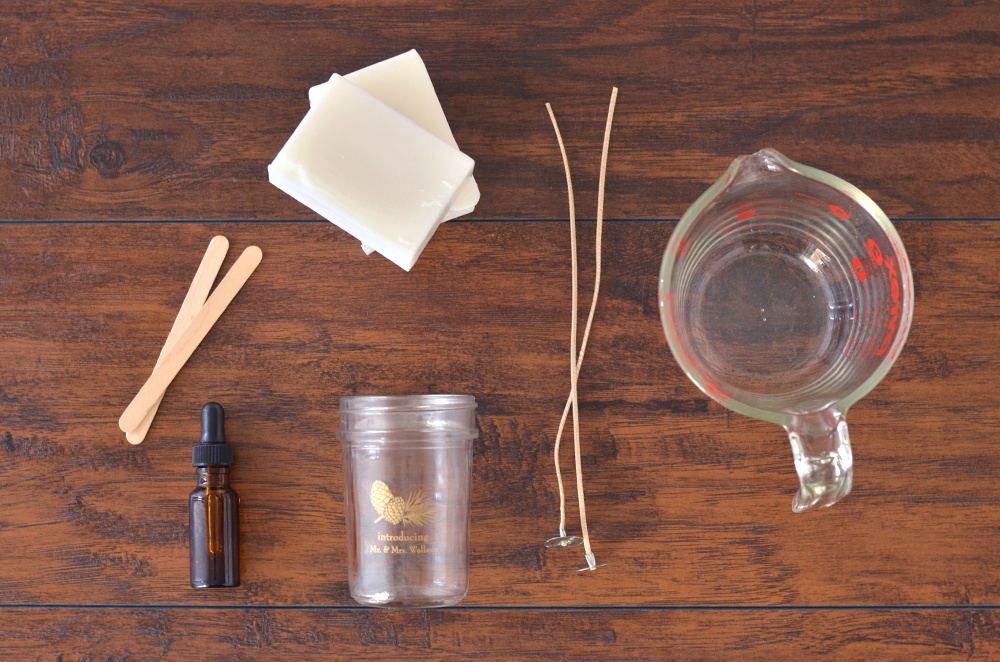 Instructions:
Use a microwave to melt one block of wax in your glass measuring cup. We microwaved ours for three minutes to ensure all of the wax was in liquid form. Next, add drops of pine fragrance to the melted wax (we added approximately 20 drops) and stir with a craft stick. Pour the melted wax into your jar until it's about one inch full. Grab your wick, stick it in the center of the jar, and let the wax set around it. You'll want to let it set for five minutes or so. Next, hold the wick straight up and pour the remaining melted wax into the jar. Since you want to keep the wick standing straight in the center, use two craft sticks and tape to hold it up. Let the wax set for approximately 20 minutes. Once the wax becomes solid, trim the wick, top with the lid, and add a ribbon bow. You're all set!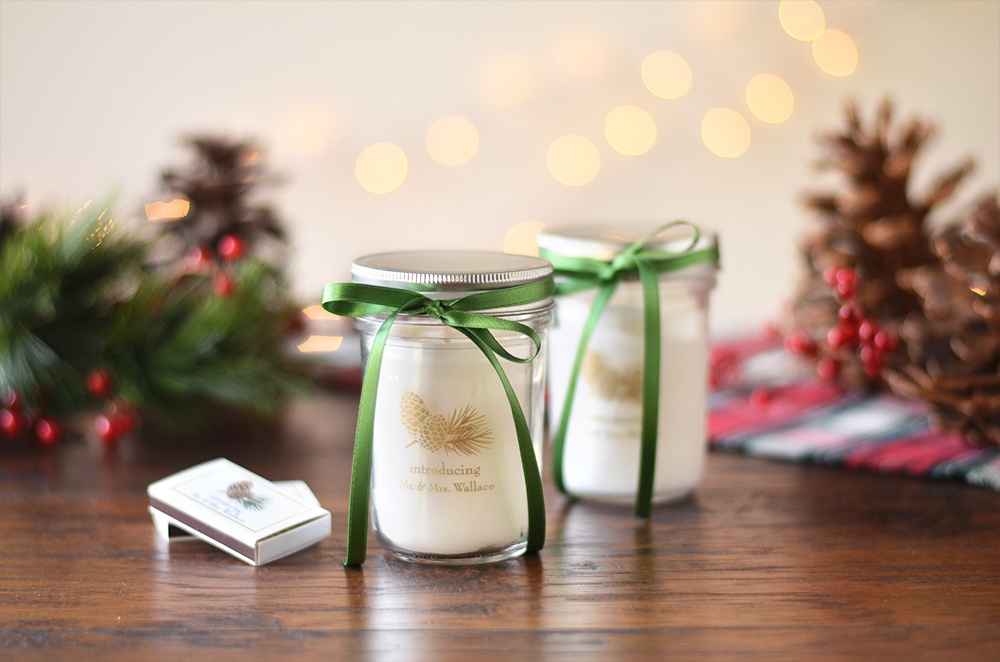 Have you ever made your own candles before? What do you think of this project for a winter wedding favor? We would love to hear your thoughts, so please feel free to leave any comments or questions below. Plus, don't forget to check out our Evergreen Romance collection for more winter wedding inspiration.
Shop This Post: