With less than a week until the official start of winter, we think it's definitely safe to say baby, it's cold outside. Time to head indoors! But not without a warm welcome from our latest project — this DIY welcome mat. Simple, pretty, and perfect for winter, we're loving the results. Want to make your own? Get the steps below!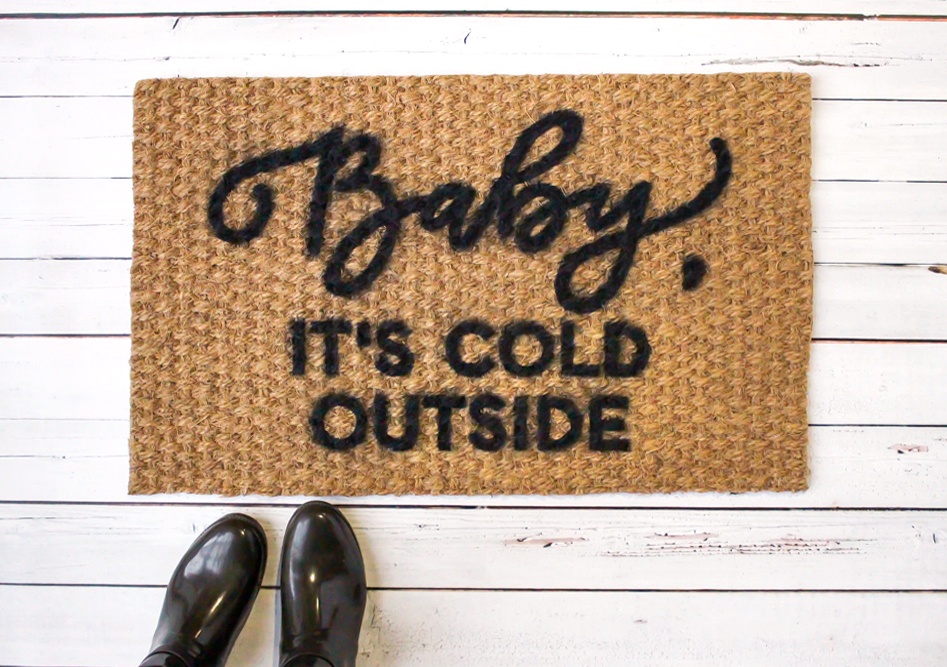 Here's what you'll need
Exacto knife
Black acrylic paint
Paint brush
Pins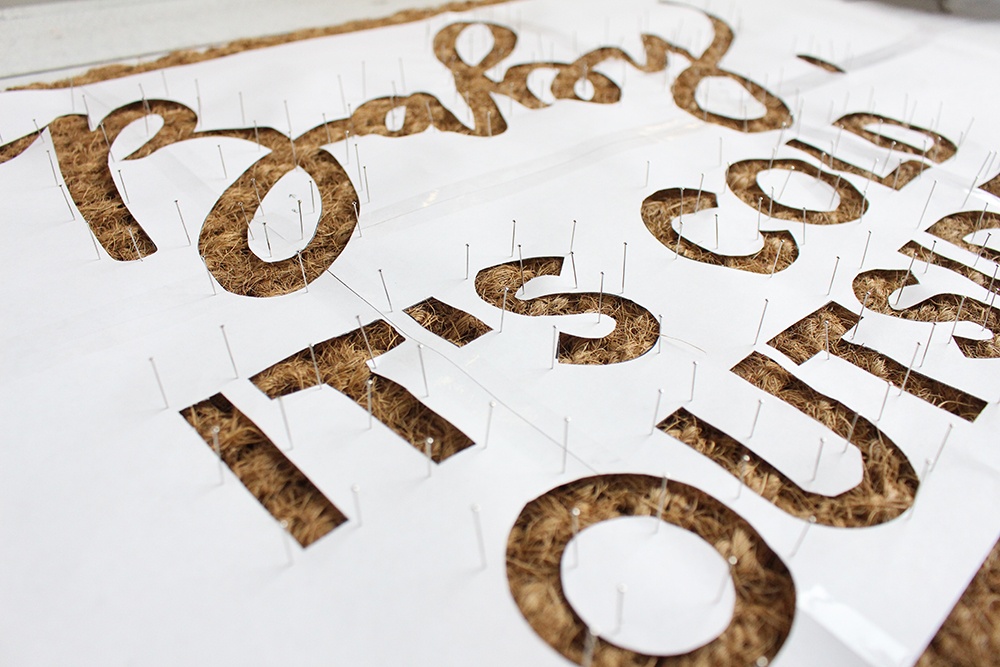 First, print out the six pieces of our template. Tape together like a puzzle to create one large template. Using an Exacto knife, cut out the printed letters to create a stencil. Pin the stencil onto the mat, making sure to pin the stencil down as flat and secure as possible. Once your pins are secure, use a paint brush and black acrylic paint to fill in the lettering. (Tip: we found acrylic paint to work best. Satin-based paint did not work.) Let the paint dry, remove the pins, peel off the stencil and you've got yourself an adorable welcome mat!
What do you think of this project? Have you ever designed your own welcome mat before? What did it look like? We'd love to hear your thoughts so please feel free to leave a comment below!